9TH MARCH 2023 10AM-4PM & 10TH MARCH 2023 9AM - 3PM
MORE EXHIBITORS TO BE ANNOUNCED...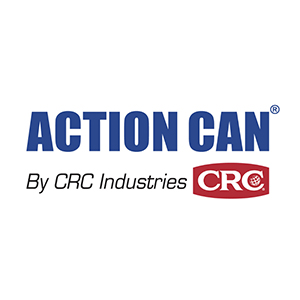 Action Can's TwinSpray was released with the best-selling AC-90 Multi-Purpose Lubricant. Following its international success, and as part of our product development process, six additional products have been added to the TwinSpray range to provide a complete professional tool-kit: CT-90, DRY PTFE, RP-90, SL-90, SP-90 & TF-90.
As a broker, A-Plan provides an advised and tailored service with high standards of personal care to its clients, ensuring policies closely match their needs. With over 100 branches across the country, A-Plan provides a local service, in branch or over the 'phone.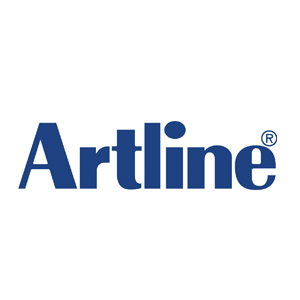 Artline has been the ever-popular manufacturer of marker pens for almost 100 years. This event, however, will showcase the Artline EKPR range, otherwise known as the Special Purpose Markers. Designed to take the guesswork out of identifying the best marker for each job, EKPR markers are specific to each kind of everyday tradespeople; electricians, plumbers, builders and everyone in between.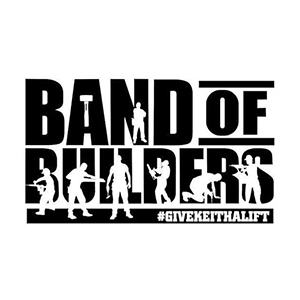 Band of Builders is a registered Charity (1182283) that aims to help members of the construction industry when times get tough, whether that's through hands-on projects, advice and support, or just the sense of community that has grown through the simple act of wearing a BoB t-shirt or hoodie. It's a movement united by a desire to help one another and do someone else a good turn.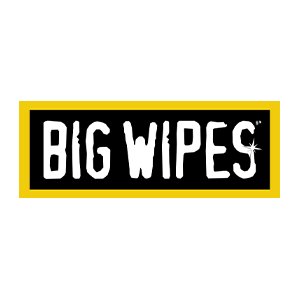 The market leading Big Wipes range with antiviral (EN14476) and antibacterial (EN1276) efficacy offers professional tradespeople an all-in-one cleaning and disinfecting solution for hands, tools and surfaces. Dermatologically tested and non-toxic, Big Wipes cleaning wipes also contains four great skin conditioners which all help to nourish and protect the skin.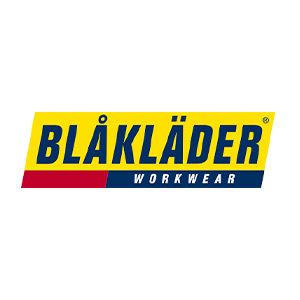 Blåkläder is a family-owned business that has been developing, manufacturing and selling workwear since 1959. It's become one of Europe's largest manufacturers of heavy-duty work garments, producing around 4,5 million garments a year at our own factories. Visit the stand to see the latest developments.
The one stop shop for a full van conversion. From vehicle graphics through to self-fit, fully customisable van racking solutions, bott has you covered. Its specialist team is on hand around the clock to support with the conversion of your van.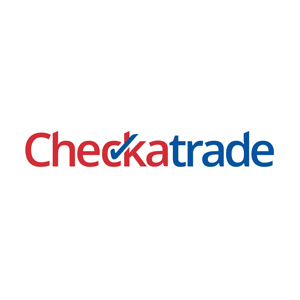 Checkatrade is the UK's No.1 trade directory. If you're a new trade looking to build your business or just need to fill a few gaps in your diary, Checkatrade will help you get a steady flow of leads. Build your reputation with Checkatrade and become a trade customers can trust. Did you know 8 out of 10 people would choose a trade endorsed by Checkatrade over one that isn't? * Don't miss out! *Deep blue thinking survey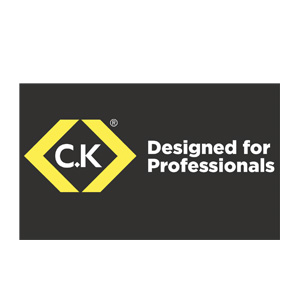 C.K Tools produces innovative, high quality tools, designed to satisfy the most demanding needs of trade professionals. C.K's wide range of products are all engineered to offer great performance, durability, accuracy and strength to achieve the best results. Visit the stand at the Bolton event to see the latest products and pick up a show deal.
For over thirty-five years, CLC Work Gear has been making rugged, innovative tool storage solutions aimed at meeting the needs of professional tradesmen. Our products are made for the most heavy-duty work environments out there.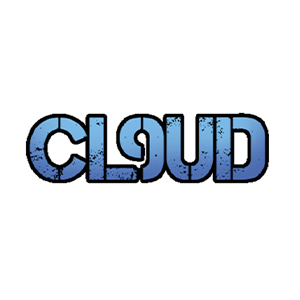 Cl9ud is back at Toolfair with a range of gadgets to make your working day easier. See the latest wireless in van chargers, hard wearing kevlar cables guaranteed unbreakable and 18w fast charging plugs and cables. Exclusive show offers will also be available.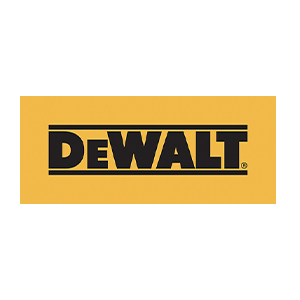 DEWALT is a market-leading manufacturer of premium power tools, accessories, anchors and fixings that provides a fully integrated system solution for various applications. Rely on DEWALT to get the job done, with a 3-year guarantee on the majority of power tools.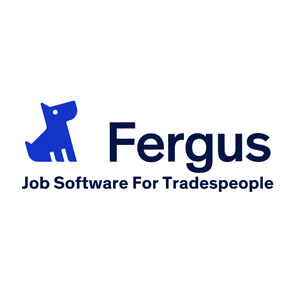 We're going to be showing off everything great Fergus has been up to this year, including helping electricians to build better businesses with the help of Fergus software and our brand-new Fergus Go app. Come say hi and have a go at our VR competition to win prizes!
GloveRite by Raida offers users premium hand protection for all your jobs on site.Gloves for Chippy's, Bricky's & Sparky's plus our Pro Work Gloves are the best multi-purpose gloves on the market. Safe Hands Sorted by GloveRite.
GTEC is the UK's leading renewables training provider, with approved locations nationwide. Qualifications on offer include heat pumps (ground & air source), solar photovoltaics, battery storage, electric vehicle charging point installation, biomass, solar thermal and peripheral courses, such as low temperature heating & hot water system design.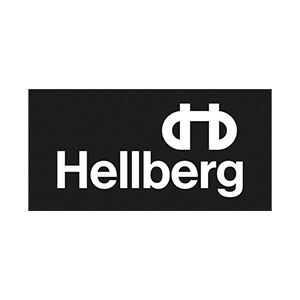 Hellberg Safety offer hearing protection, head protection, eye protection and visor solutions for professional users who working in excessive noise or other hazardous environments. The range includes state of the art electronic and Bluetooth hearing protectors and comfortable safety glasses, deigned to be comfortably worn throughout the working day.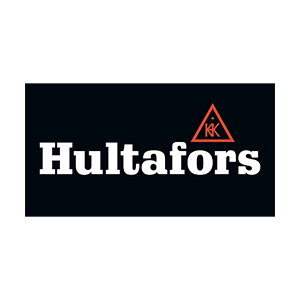 Hultafors develops innovative workwear, sustainable tools and forward-thinking solutions to give professional users the best of functionality, safety, protection and efficiency. Visit the stand to see the latest products from CLC Work Gear, Scangrip, Solid Gear and Hellberg.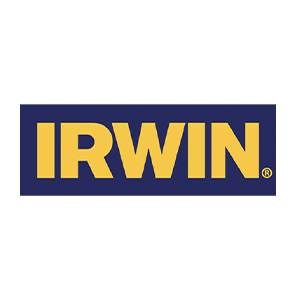 IRWIN TOOLS manufactures and distributes professional grade hand tools and power tool accessories worldwide for trade professionals who demand superior performance and durability on the job. IRWIN TOOLS' brand portfolio features user-preferred category leaders such as IRWIN®, Vise-Grip®, Quick-Grip® &, Marples®.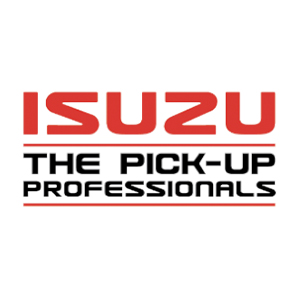 At Isuzu, we only make commercial vehicles. We focus on making our Isuzu D-Max range tough, strong and built to go the distance. As the pick-up professionals, we focus only on pick-ups and we aim to meet our customers' every individual need as this is all that we do.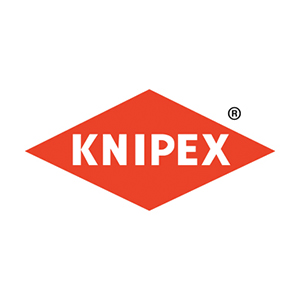 KNIPEX is one of the world's leading brand of pliers. Based in Wuppertal, Germany, KNIPEX is an independently owned family enterprise specialising in the manufacture of high-quality pliers. Visit the stand to chat to the team and see the latest developments.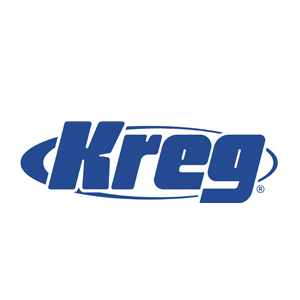 Kreg offers solutions for all abilities. If you have ever thought of making it out of wood, there is a good chance there is a Kreg tool to make it easy for you. Visit our stand for special show promotions Kreg is distributed by TOMACO, who also distribute the newly launched innovative tools from Microjig as well as Narex, CMT Orange tools plus many more.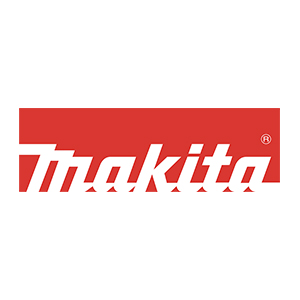 Makita, the foremost manufacturer of power tools in the world. With 100 years' experience, our products are lauded the world over for their performance and quality. From our safety solutions like AVT and dust extraction, through to our Lithium-Ion battery and charger technology, Makita is at the forefront of innovation.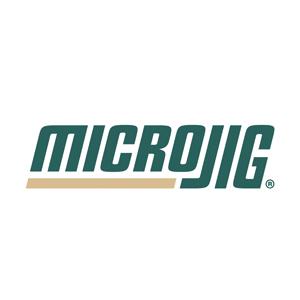 Visit The TOMACO stand at the Bolton event for special show promotions. TOMACO, distributes the newly launched innovative tools from Microjig ,as well as Kreg, Narex, CMT Orange tools plus many more.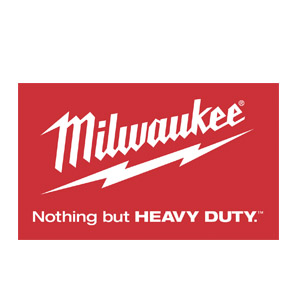 Milwaukee is one of the fastest growing tool brands in the market. At the stand, you will see a wide range of trade specific solutions. Whether it's through the world leading M12™ & M18™ systems, outdoor power equipment, jobsite lighting, PPE, time saving accessories or innovative hand tools and storage systems.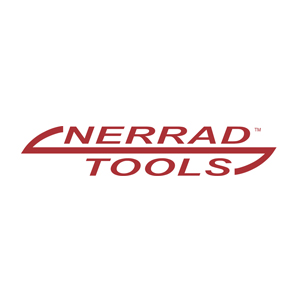 Nerrad Tools, a brand of unique and innovative professional plumbing tools, visitors can take this as a great opportunity to purchase products direct from the manufacturer. We will have massive savings as well as show deal packages, there will be plenty of Nerrad merchandise to give away to everyone that visits our stand. The unique Tapex Kit will be our star product but we will also be introducing our newly launched products.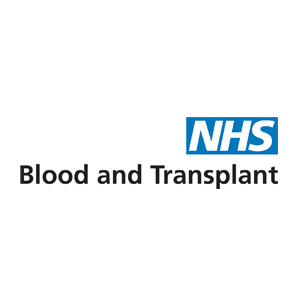 NHS Blood and Transplant We help people do something extraordinary - donate blood, organs, tissues or stem cells to save someone in need.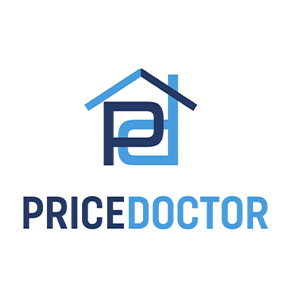 Price Doctor is an online application to price enquiries and then create accurate quotes. Send professional looking quotes or estimates in minutes, allowing you to win more work for even less time and effort. Everything you need to manage enquiries right through to successful invoices all in one place.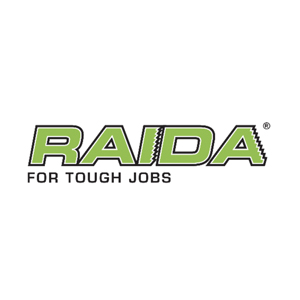 GloveRite by Raida offers users premium hand protection for all your jobs on site.Gloves for Chippy's, Bricky's & Sparky's plus our Pro Work Gloves are the best multi-purpose gloves on the market. Safe Hands Sorted by GloveRite.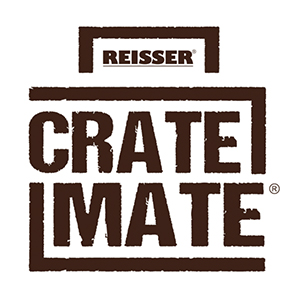 Reisser Crate Mate is a practical and adaptable system of cases and accessories that has been designed to deliver safe and professional storage, organisation and transport of a wide variety of items. The system can be expanded and customised to meet your individual requirements, without compromising on performance or quality.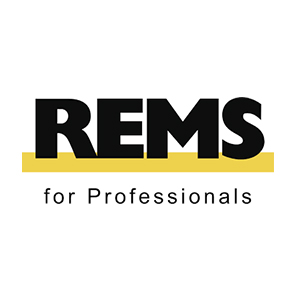 REMS manufactures a range of pipe tools including wall-chasers, endoscope cameras, diamond core drills, recipro saws, pipe cutters, pipe threaders, pipe benders, press-fit guns, pipe freezers, pressure testers, solar filling and flushing stations and butt welders. Visit the stand at the Bolton event to see a range of products on display.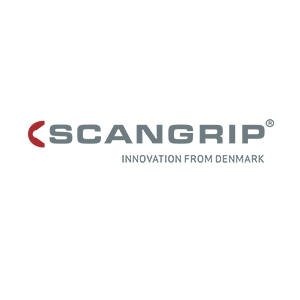 Scangrip provides the strongest and most comprehensive range of work lights designed to fit your needs. As Europe's leading manufacturer of innovative LED work lights, we always reach for that extra brightness, that extra operation time, those little touches that make a real difference when you need the best work light you can get.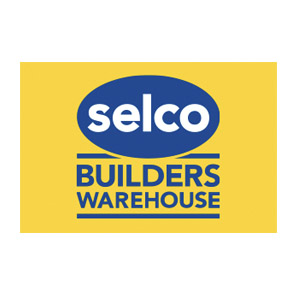 Selco . It's where the trade go. So come and see us on stand F49! Sign up for a FREE Trade Card today and get access to 74 branches with hundreds of trade brands at trade prices! Don't miss your chance to play against former World Champion and Sky Sports pundit Mark Webster.
Hand washing has never been more important , Shouldersink is the perfect solution. It offers effective cleaning and hand care for tradesmen wherever they are working. It has everything in one compact unit, water, soap, towel and bin. A great cleaning solution, saving space , pay load weight, sick days and money!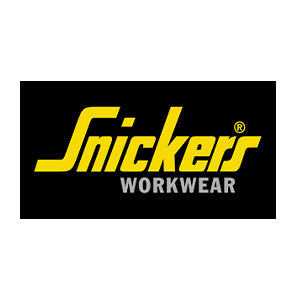 Snickers Workwear provides innovative, technical workwear, with uncompromised safety and comfort for today's working men and women, wanting the most durable and style-conscious solutions available. The Snickers Workwear range includes the latest stretch trousers, topwear, toolvests and accessories that make a real difference, making work life easier, safer and more productive.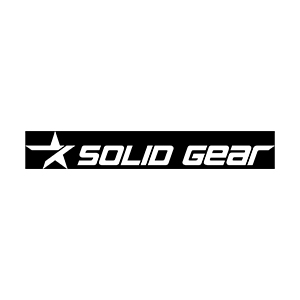 Solid Gear makes innovative footwear for work in any environment. Using modern high-tech materials, we show that quality safety footwear can be more than heavy boots. In fact, Solid Gear styles offer lightweight and sporty styles with great comfort and performance, without compromising on safety.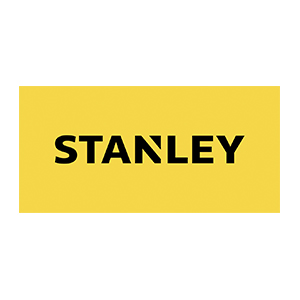 STANLEY® is a leading global manufacturer of hand tools, power tools and accessories, and a flagship brand of the Stanley Black & Decker Corporation. STANLEY® Tools works alongside real tradespeople every-day to make sure its tools for trade are designed to help you give your best to every job.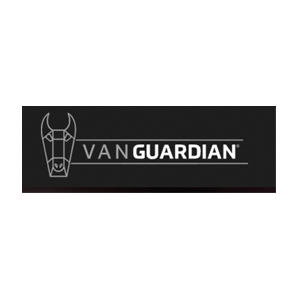 VanGuardian do Vehicle Protection. A little differently from anyone else - and it's what sets us apart from ALL the rest and our goal is clear - to keep thieving hands off your Van. With a powerful audible alarm that activates on contact BEFORE damage is done. If thieves can't touch it without drawing attention to their criminal activity then they can't damage it, and they don't have the time to break in it. And this action not only PROTECTS your van, it SAFEGUARDS your Tools and Equipment inside too! And that's a win win!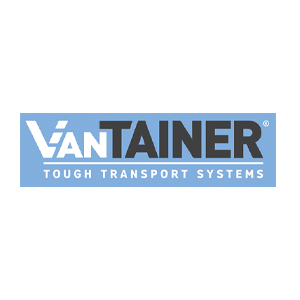 The Vantainer van racking system offers the ideal solution to transport tools and equipment safely, quickly and in an organised system. This is accomplished through a unique patented case system which enables all systainer® cases to be stacked and linked together. Manufactured in Germany by Tanos, the systainer® cases are renowned the world over for their functionality.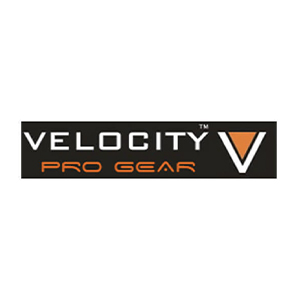 Velocity Pro Gear offers affordable, premium, and innovative lines from backpacks to open totes. Its products are engineered to the highest standard for all trades and its team of Professionals have worked in a variety of Construction industries, that has enabled them to design and construct the tool storage you need.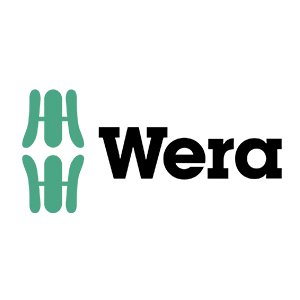 Wera is a leading global manufacturer of screw-driving tools, known worldwide for their innovation, functionality and unbeatable level of quality. Each product is designed to challenge existing standards and push boundaries, to ensure the user experience is easier, safer and full of joy!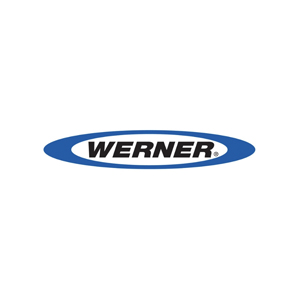 Werner, a WernerCo brand, is a world leader in ladders and has a complete line of climbing products designed for working at height. The excellence of our products is matched only by our commitment to providing a level of support that meets every need for Professional Tradespersons. It's clear that, whatever the challenge, Werner is ready to rise to it.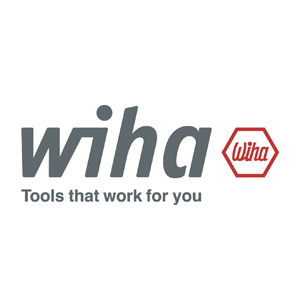 Wiha seeks to make daily life easier for users with a product assortment of innovative hand tool solutions geared towards user needs. This is why Wiha develops, designs and manufactures products that meet the strictest requirements for quality, functionality, durability and ergonomic design. Visit the stand to see the latest products available.
BOLTON ARENA
ARENA APPROACH
HORWICH
BOLTON
BL6 6LB
BY CAR
The arena is close to the M61 and is easily reached by car. Parking is FREE for 300 cars for up to 3 hours.
BY TRAIN
Horwich Parkway Station is the closest station to the arena.