WESTPOINT, EXETER
27TH SEPTEMBER 2023 10AM-4PM
& 28TH SEPTEMBER 2023 10AM-3:30PM
MORE EXHIBITORS TO BE ANNOUNCED...
To support the mental health of tradespeople, Toolfair is launching a dedicated Mental Health Hub at the Exeter show with the aim of fostering conversation and offering support. Supported by two leading charities, visitors can drop in and talk about improving mental well-being for themselves, or someone else in their life who needs help.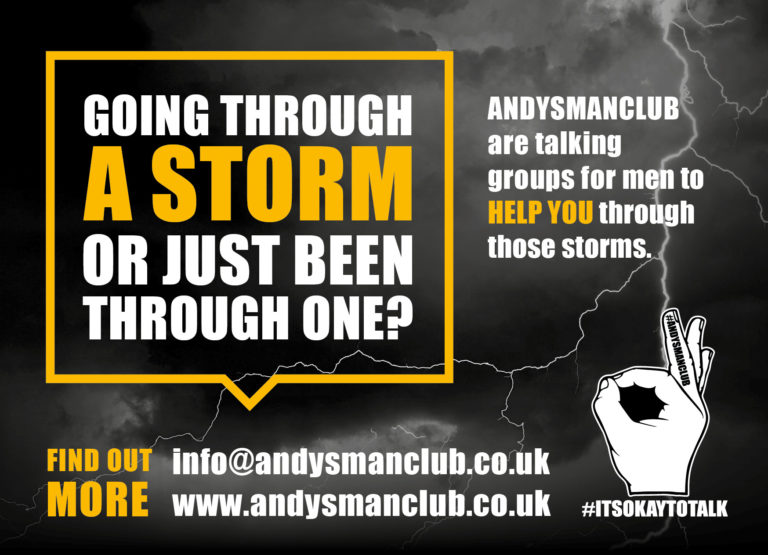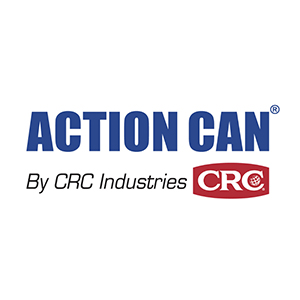 Action Can manufacture a range of 60 industrial products including industrial aerosols and lubricants in convenient aerosol form. The range covers all popular products for the engineering market, including AC-90 Multipurpose Lubricant.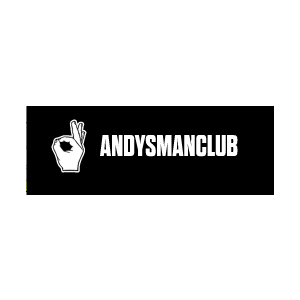 ANDYSMANCLUB are a men's suicide prevention charity, offering free-to-attend peer-to-peer support groups across the United Kingdom and online. We want to end the stigma surrounding men's mental health and help men through the power of conversation. #ITSOKAYTOTALK
As a broker, A-Plan provides an advised and tailored service with high standards of personal care to its clients, ensuring policies closely match their needs. With over 100 branches across the country, they provide a local service, in branch or over the 'phone.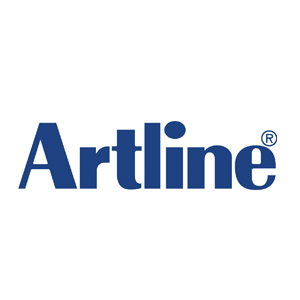 Artline has been a popular manufacturer of marker pens for almost 100 years. This event, however, will showcase the Artline EKPR range, otherwise known as the Special Purpose Markers. Designed to take the guesswork out of identifying the best marker for each job, EKPR markers are specific to each kind of everyday tradespeople; electricians, plumbers, builders and everyone in between.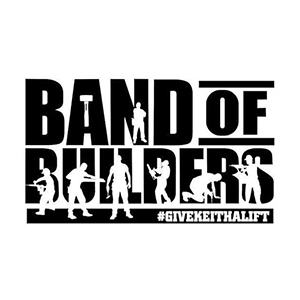 Band of Builders is a registered Charity (1182283) that aims to help members of the construction industry when times get tough, whether that's through hands-on projects, advice and support, or just the sense of community that has grown through the simple act of wearing a BoB t-shirt or hoodie. It's a movement united by a desire to help one another and do someone else a good turn.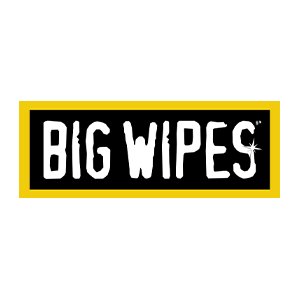 Big Wipes offer a unique system of products specifically designed to save professional tradespeople time and MONEY. The biggest cost to your business is your TIME. The quicker you can fix problems, clean up and crack on with the job in hand, the faster you can get to the next one!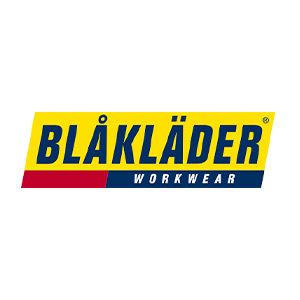 Blåkläder is a family-owned business that has been developing, manufacturing and selling workwear since 1959. It's become one of Europe's largest manufacturers of heavy-duty work garments, producing around 4,5 million garments a year at our own factories. Visit the stand to see the latest developments.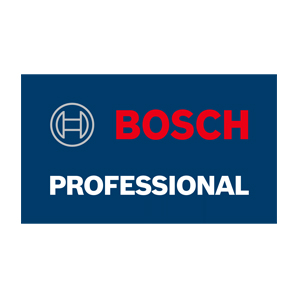 For trade and industry professionals, Bosch Power Tools offers products with superior technology and top performance to enable safe and efficient work. Our reliable and robust tools will help to achieve professional results in all trades, meeting the highest demands. Visit the Bosch stand to see our latest Innovations!
bott Ltd will be showcasing their van racking and storage solutions. From self-fit solutions to fully fitted at nationwide conversion centres, bott have a number of options to suit all industries and all budgets.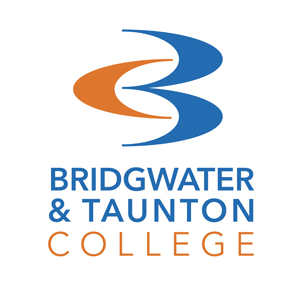 Bridgwater and Taunton College is a further education college based in the heart of Somerset, England, with main centres in Bridgwater, Taunton and Cannington.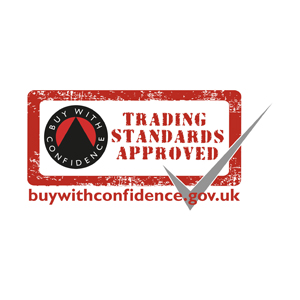 Buy With Confidence is the largest local authority run business approval scheme. Members are approved by Trading Standards, giving customers reassurance and protecting the community from rogue traders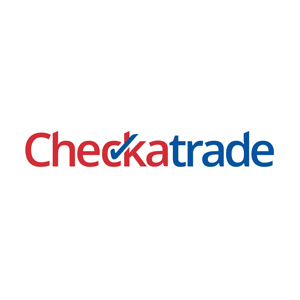 Whether you are a new trade looking to build your business or looking to fill a few gaps in your diary, Checkatrade will help you get local, relevant work. Control the amount of jobs you receive by with our flexible membership types, allowing you to flex up and down to suit your business needs. Build your reputation and become a trade customers can trust.
For over thirty-five years, CLC Work Gear has been making rugged, innovative tool storage solutions aimed at meeting the needs of professional tradespeople. All products are made for the most heavy-duty work environments out there.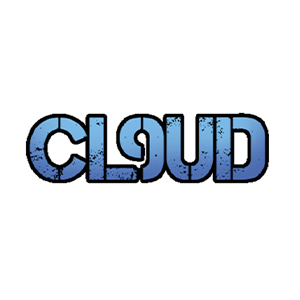 Cl9ud is back at the Exeter event with a range of gadgets to make your working day easier. See the latest wireless in van chargers, hard wearing kevlar cables guaranteed unbreakable and 18w fast charging plugs and cables. Exclusive show offers will also be available.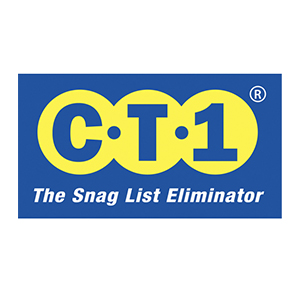 CT1 is the only product in the market with TRIBRID® Technology, making it 360% stronger than a traditional Hybrid Polymer. With TRIBRID® Technology, it is scientifically proven to have excellent colour retention – white stays white and clear stays clear.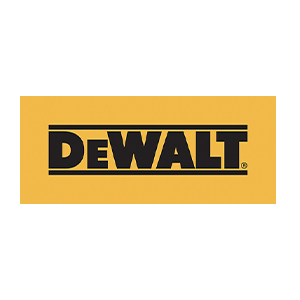 DEWALT is a market-leading manufacturer of premium power tools, accessories and anchors and fixings that provides a fully integrated system solution for various applications. Rely on DEWALT to get the job done, with a 3-year guarantee on every tool.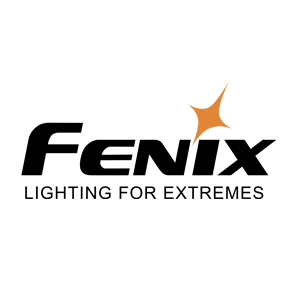 Fenixlight is a leading global brand building the latest technology into tough lighting tools for tough jobs. Designed and constructed to the highest industry standards to perform year after year in the most arduous conditions. Visit our stand to find out more and take advantage of show only prices.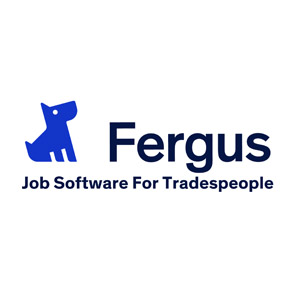 Fergus software is the ultimate all-in-one solution for trade businesses. Streamline operations, track finances and manage jobs in the office, or on-the-go with the Fergus Go app. From quoting and invoicing to CIS tax and certificates, Fergus has you covered. Visit the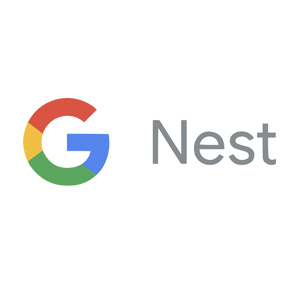 Google Nest products work seamlessly together to make homes more helpful. So your customers can stay informed, comfortable and secure. And with devices powered by Hey Google, like Nest Mini, they can control compatible connected home products with their voice. Meet the team and find out how you can become a Nest Pro and build the helpful home.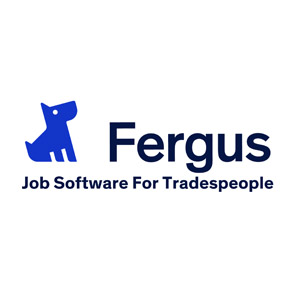 We're going to be showing off everything great Fergus has been up to this year, including helping electricians to build better businesses with the help of Fergus software and our brand new Fergus Go app.
GTEC is the UK's leading renewables training provider, with approved locations nationwide. Qualifications on offer include heat pumps (ground & air source), solar photovoltaics, battery storage, electric vehicle charging point installation, biomass, solar thermal and peripheral courses, such as low temperature heating & hot water system design.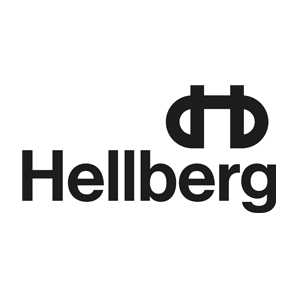 Hellberg Safety offers hearing protection, eye protection and visor solutions for professional users who work in excessive noise or other hazardous environments. The range includes state of the art electronic and Bluetooth hearing protectors and safety glasses, designed to be comfortably worn throughout the working day.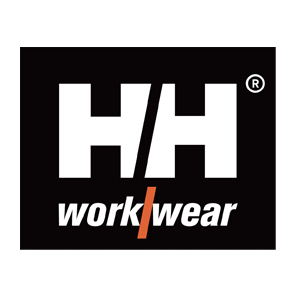 From its home in Norway, Helly Hansen Workwear has been making professional grade gear to help people stay and feel alive for over 145 years. Visit the stand at Exeter and bring your old work boots for free recycling and a special show discount on the brand's latest safety footwear offering.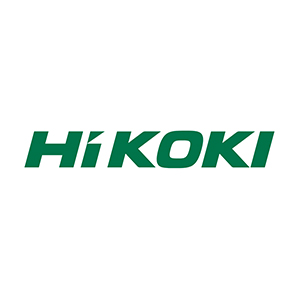 HiKOKI UK proudly supplies high performance power tools to professional trades people. Boasting a comprehensive range of corded and cordless power tools, alongside an extended 5 year warranty; the HiKOKI team have got you covered!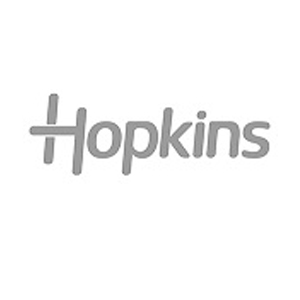 E C Hopkins represents a number of high-quality brands and supply tools and equipment into a broad cross section of industries, primarily focussing on construction, underwater and manufacturing. Visit the stand at the Exeter event to see the latest developments.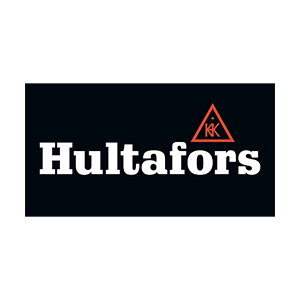 Hultafors offers a wide selection of reliable hand tools for measuring, marking, cutting, striking and levelling as well as pry and wrecking bars. "Developing new products is what drives us. When we believe in an idea we give it 100%. The result is a range of tools that deliver the best possible function, reliability and precision".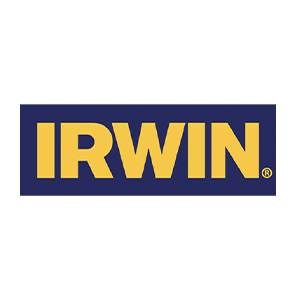 From product feedback and development to distribution and use in the field, IRWIN is dedicated to delivering quality tools that meet the stringent requirements of its toughest critics – professional tradespeople. Visit the stand to see the latest developments.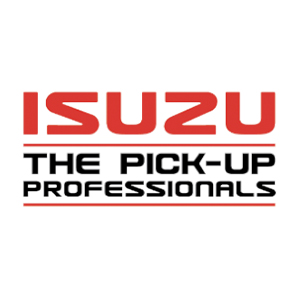 Isuzu UK will showcase the New-Look Isuzu D-Max at The Toolfair in Exeter. The 2023 model retains its acclaimed 4x4 capabilities, with stylish cosmetic changes. Each trim level features notable visual enhancements, including a redesigned front grille and new wheel designs. Experience the D-Max difference.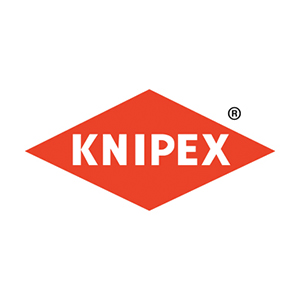 KNIPEX specialises in the manufacture of high quality pliers. Designed and manufactured with the highest degree of reliability and subjected to rigorous tests, KNIPEX products are trusted by professional users in 100 countries throughout the world. Meet the team at this year's show and see for yourself why KNIPEX is the only choice for the professional.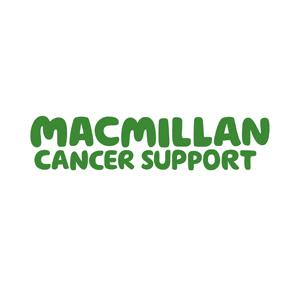 Don't miss your chance to win big whilst supporting four vital areas of Macmillan's work, helping even more people affected by cancer. Cancer is not going anywhere. And neither are we. Macmillan is needed now more than ever. Your support means we can continue to be there for people living with cancer.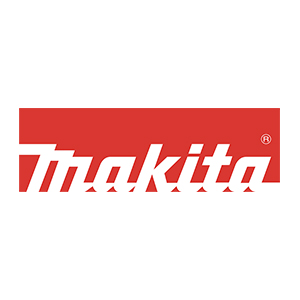 Our New 40v Max XGT Microwave Oven is Here! MW001G is a cordless microwave oven, which is powered by our powerful 40v Max XGT Li-on Batteries. The MW001G can heat food at 500w and includes a start button and heating time adjustment dial.Heating time can be pre-set in 10 second increments for up to 20 minutes and there's a reminder alert if the door isn't opened within 1 minute after heating is completed.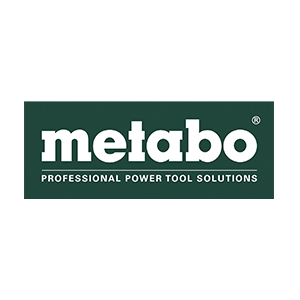 Metabo offers sustainable system solutions from tools and accessories to service, delivering value today and for the future. The company offers an extensive range of products for professional users focused on the competence areas of metal industry and metal trades, construction trades and renovation.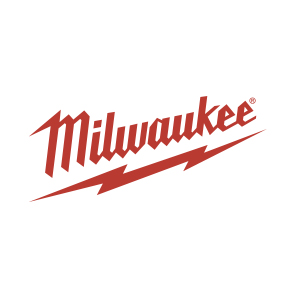 Milwaukee® is the fastest growing power tool brand in the market today, largely in part to the relentless quest for disruptive innovation combined with unrivalled battery technology. Whatever the trade, whatever the application, Milwaukee® have the solution. Visit the stand to learn more about Milwaukee's extensive range of solutions.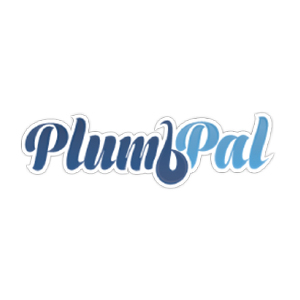 PlumbPal is delighted to be back at Toolfair 2023. Visit the stand at the Exeter event to chat to the team and find out more.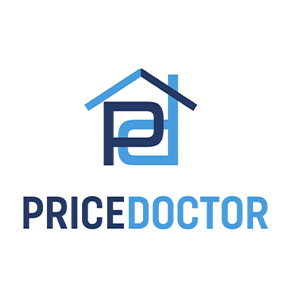 Price Doctor is the online application to price enquiries and then create accurate quotes – Quickly! Send professional looking quotes or estimates in minutes, allowing you to win more work for even less time and effort. Get everything you need to manage enquiries right through to successful invoices, including managing the project, all in one place. The QS in your pocket!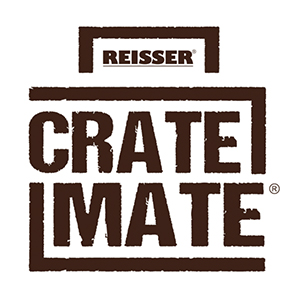 Reisser Crate Mate is an innovative, practical and adaptable system of cases and accessories that has been designed to deliver safe and professional storage, organisation and transport of a huge variety of items. The system can be expanded and customised to meet your individual requirements, without compromising on performance or quality. Storage sorted! - by Reisser Crate Mate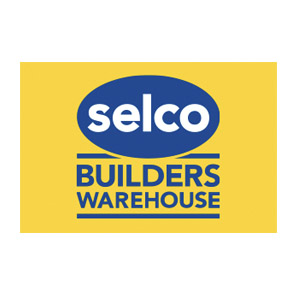 Selco. It's where the trade go. So come and see us at the Exeter event! Sign up for a FREE Trade Card today and get access to 74 branches with hundreds of trade brands at trade prices!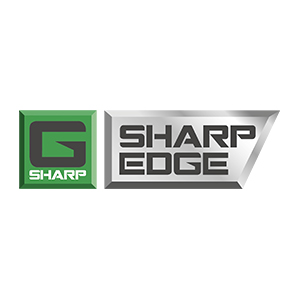 The 'Sharp Edge' is a simple and trouble-free way to sharpen chisels and plane blades from 3mm to 85mm wide. Light, robust and easily transported, the sharpener is quick to set up, and features a unique sharpening angle that can be varied from 23 to 90 degrees.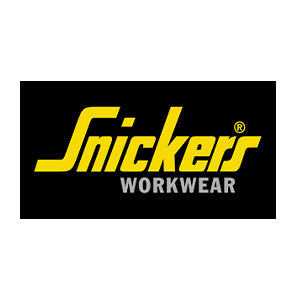 Premium workwear for professional trades. Snickers Workwear offers innovative and technical clothing, with uncompromised safety and comfort, ideal for professionals wanting the most durable and style-conscious solutions available. Visit the Hultafors stand to see the latest in workwear.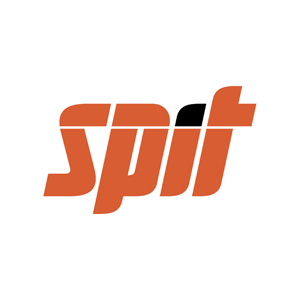 SPIT are bringing its recently launched PULSA 27E Electrician's Starter Kit that includes the brand's game changing Nailer amongst £120 worth of FREE accessories to the show. This tool & SPIT's cable fixings will make cable installations into Concrete, Steel or Brick up to 8 times faster vs. traditional fastening methods.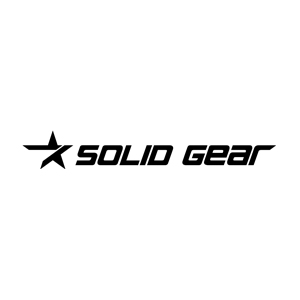 Solid Gear makes innovative footwear for work in any environment.  Using modern high-tech materials, Solid Gear shows that quality safety footwear can be more than heavy boots, offering lightweight and sporty styles with great comfort and performance, without compromising on safety.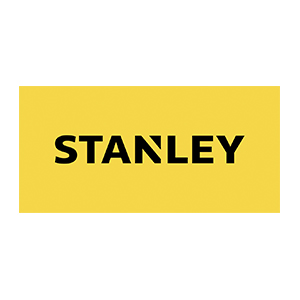 STANLEY® is a leading global manufacturer of hand tools, power tools and accessories, and a flagship brand of the Stanley Black & Decker Corporation. STANLEY® Tools works alongside real tradespeople every-day to make sure its tools for trade are designed to help you give your best to every job.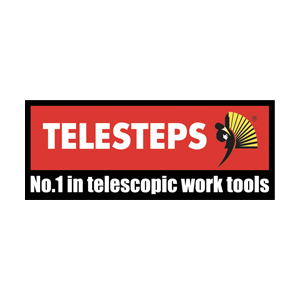 Since we started in 1996 we have managed to combine the flexible telescopic function of our ladders and platforms with excellent safety and durability. Nobody else has been so successful in this as Telesteps. Design, development and quality control take place at the headquarters in Tranås, Sweden.
Tembé DIY & Building Products is a Doncaster based distributor of high quality products for the trade. Dealing with thousands of retail outlets across the UK it has established two brands, Hippo and Filltite over the past 20 years. The company is now proudly leading the way for a more eco-friendly building & decorating sector, the main aim being to reduce the amount of waste plastic going to landfill.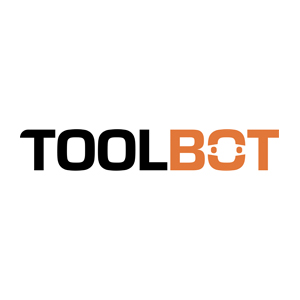 Start the new way of working with Toolbot, the easy-to-use platform for managing your quotes and invoices. Designed by the trade, for the trade, Toolbot gives you back your time. Sign up for your free 30-day trial at Toolfair for your chance to win a Samsung Galaxy tablet.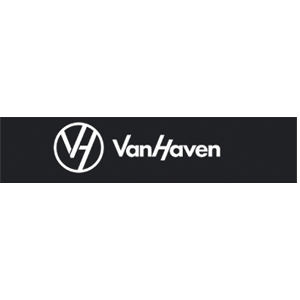 Van Haven are delighted to be attending Toolfair at Exeter. Visit the stand, meet the team and see what's new!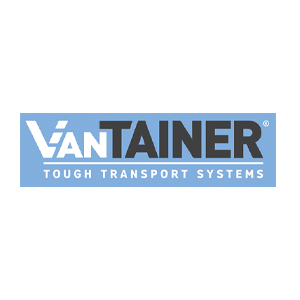 The Vantainer van racking system offers the ideal solution to transport tools and equipment safely, quickly and in an organised system. This is accomplished through a unique patented case system which enables all systainer® cases to be stacked and linked together. Manufactured in Germany by Tanos, the systainer® cases are renowned the world over for their functionality.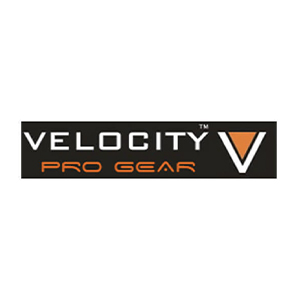 Velocity ProGear offers affordable, premium, and innovative lines from backpacks to open totes. Its products are engineered to the highest standard for all trades and our team of Professionals have worked in a variety of Construction industries, that has enabled us to design and construct the tool storage you need.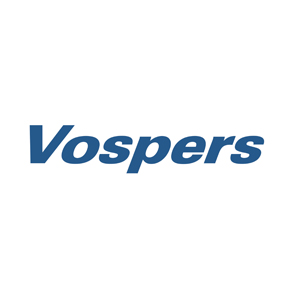 Vospers means motoring in the South West. A family run motor dealer group operating across Devon and Cornwall is excited to be attending the Toolfair event at Westpoint Exeter for the first time. Vospers will be exhibiting as Vospers Van Centre, promoting commercial vehicles including pickups and vans, looking to answer your questions about going electric, and discussing your vehicle needs.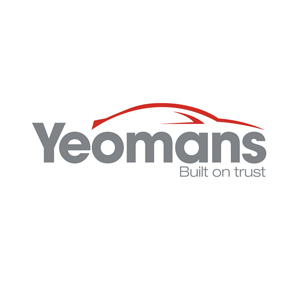 Yeomans are delighted to be back again for our 5th time at Toolfair Exeter. We will be showing of our fantastic Citroen LCV range as well as everyone's favourite the Ami! We will also be joined this year by our colleagues at Yeomans Skoda. We look forward to seeing you.
WESTPOINT
CLYST ST MARY
EXETER
EX5 1DJ


BY CAR
The arena is 1 mile from junction 30 of the M5.
Parking is FREE.

BY TRAIN

Exeter St. David's station is 6 miles from the arena.