SANDOWN PARK, SURREY | 2ND & 3RD NOVEMBER 2023 | 10AM - 4PM
MORE EXHIBITORS TO BE ANNOUNCED...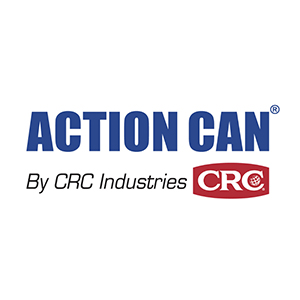 Action Can's TwinSpray was released with the best-selling AC-90 Multi-Purpose Lubricant. Following its international success, and as part of its product development process, six additional products have been added to the TwinSpray range to provide a complete professional tool-kit: CT-90, DRY PTFE, RP-90, SL-90, SP-90 & TF-90.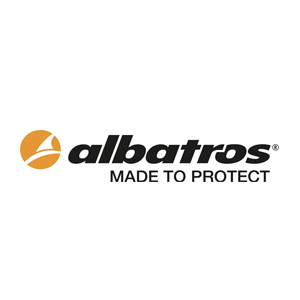 Albatros is one of the leading German brands in the field of high-performance safety footwear, stylish outdoor clothing and work fashion, designed and developed by an international team of specialists in Germany. For the past 35 years, the company has been continually improving the quality, comfort, functionality and design of the Albatros range.
As a broker, A-Plan provides an advised and tailored service with high standards of personal care to its clients, ensuring policies closely match their needs. With over 100 branches across the country, they provide a local service, in branch or over the 'phone.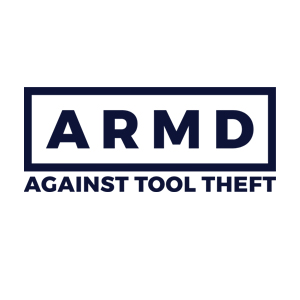 ARMD will be at Toolfair showcasing their latest tool theft protection products. Come and see the new ARMD Guard smart van alarm and tracker, learn how it works with your tool insurance and try out their free Tool Inventory App. Finally a FULL solution for tradespeople that protects your tools and business from tool theft. Come and get ARMD!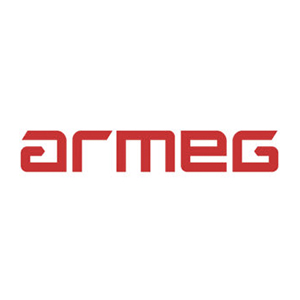 Armeg designs and manufactures quality power tool drilling accessories for professionals. Home to unrivalled expertise, Armeg is synonymous with smart design, enduring quality and performance you can trust. Visit the stand to see their most popular products in action including Acceler8% Sheet Steel Holesaws and the brand-new Twister Channel Driver.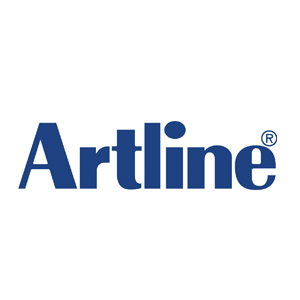 Artline has been a popular manufacturer of marker pens for almost 100 years. This event, however, will showcase the Artline EKPR range, otherwise known as the Special Purpose Markers. Designed to take the guesswork out of identifying the best marker for each job, EKPR markers are specific to each kind of everyday tradespeople; electricians, plumbers, builders and everyone in between.
BIG Boots UK is a family-run, Northamptonshire-based business that specialises in bringing quality Australian brands of safety footwear and workwear to UK trades. Our best-selling zip-sided Steel Blue safety boots are S3 rated, come with a 6-month warranty and a 30-day comfort guarantee - meaning you can try them risk free!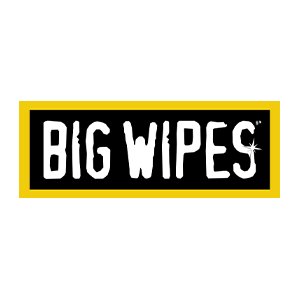 The market leading Big Wipes range with antiviral (EN14476) and antibacterial (EN1276) efficacy offers professional tradespeople an all-in-one cleaning and disinfecting solution for hands, tools and surfaces. Dermatologically tested and non-toxic, Big Wipes cleaning wipes also contains four great skin conditioners which all help to nourish and protect the skin.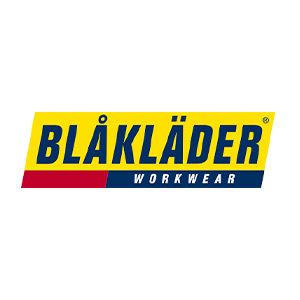 Blåkläder is a family-owned business that has been developing, manufacturing and selling workwear since 1959. It's become one of Europe's largest manufacturers of heavy-duty work garments, producing around 4,5 million garments a year at our own factories. Visit the stand to see the latest developments.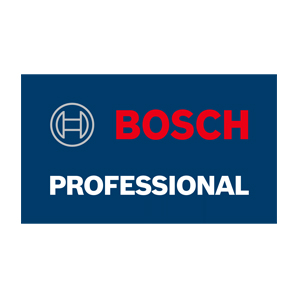 For trade and industry professionals, Bosch Power Tools offers products with superior technology and top performance to enable safe and efficient work. Our reliable and robust tools will help to achieve professional results in all trades, meeting the highest demands. Visit the Bosch stand to see our latest Innovations!
bott will be showcasing their van racking and storage solutions. From self-fit solutions to fully fitted at nationwide conversion centres, bott have a number of options to suit all industries and all budgets.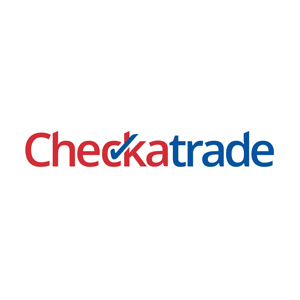 Whether you are a new trade looking to build your business or looking to fill a few gaps in your diary, Checkatrade will help you get local, relevant work. Control the amount of jobs you receive by with our flexible membership types, allowing you to flex up and down to suit your business needs. Build your reputation and become a trade customers can trust.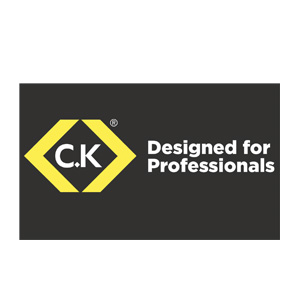 C.K Tools produces innovative, high quality tools, designed to satisfy the most demanding needs of trade professionals. C.K's wide range of products are all engineered to offer great performance, durability, accuracy and strength to achieve the best results.
For over thirty-five years, CLC Work Gear has been making rugged, innovative tool storage solutions aimed at meeting the needs of professional tradespeople. All products are made for the most heavy-duty work environments out there.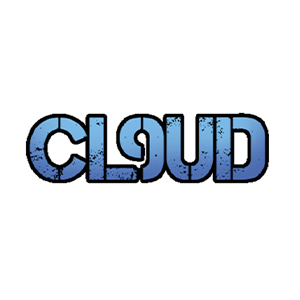 Cl9ud is back at the Sandown event with a range of gadgets to make your working day easier. See the latest wireless in van chargers, hard wearing kevlar cables guaranteed unbreakable and 18w fast charging plugs and cables. Exclusive show offers will also be available.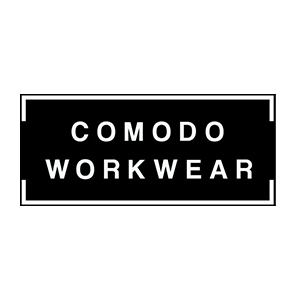 Comodo Workwear designs clothing that provides a comfortable and aesthetically pleasing fit and feel to construction workers. Designed by a tradesman for tradespeople, Comodo understands the uncomfortable positions all trades get in completing tasks, and its goal is to help solve those problems.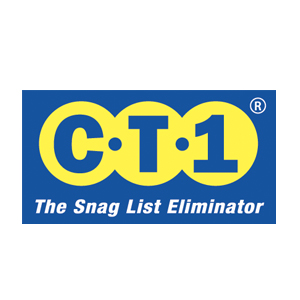 CT1 is said to be the only product in the market with TRIBRID® Technology, making it 360% stronger than a traditional Hybrid Polymer. With TRIBRID® Technology, it is scientifically proven to have excellent colour retention – white stays white and clear stays clear. Unique adhesion on virtually any material in most applications, without the need for additional fixings.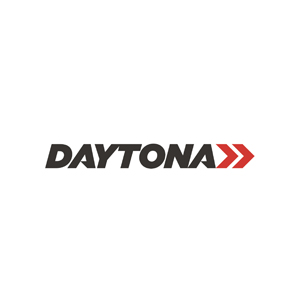 Daytona is home to the UK's leading outdoor go-karting venues, offering high-speed fun since 1990. Located in the Midlands, Milton Keynes and Surrey, its tracks are the ideal high-speed day out with the team. Daytona is offering Toolfair visitors an exclusive 3-for-2 deal, allowing you to race against your teammates for an unbeatable price!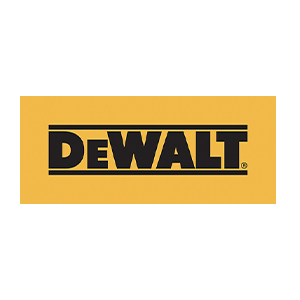 DEWALT is a market-leading manufacturer of premium power tools, accessories and anchors and fixings that provides a fully integrated system solution for various applications. Rely on DEWALT to get the job done, with a 3-year guarantee on every tool.
EEBS work with the UK's top tax advisors to ensure that the arrangements in place with our clients are 100% HMRC compliant, which is guaranteed. In over 20 years of business, we have supported many clients through HMRC inspections – and our arrangements have never been challenged. Coupled with our enviable success rate in winning employment tribunals our wealth of experience speaks for itself, as do our client relationships. We're trusted, experienced, reputable, and experts in our field.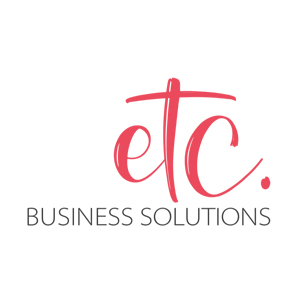 Our business offers call handling and virtual office assistant services to help streamline your daily operations. Our professional team will answer and manage your calls, schedule appointments, follow up on leads and sales calls, handle administrative tasks, and provide customer support to enhance your business efficiency and improve customer satisfaction.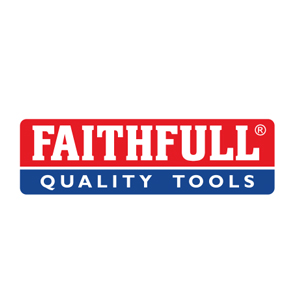 Faithfull Tools are delighted to be attending Toolfair at the Sandown event. Visit the stand to see a wide range of products showcased.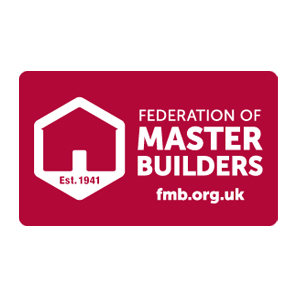 The Federation of Master Builders (FMB) supports small and medium-sized quality builders to grow and manage their business, winning more of the work they want. FMB members save time and money with unlimited access to business advice helplines, discounted supplier deals, contract templates, H&S software, and much more. Visit the stand to find out how we can help your business to succeed.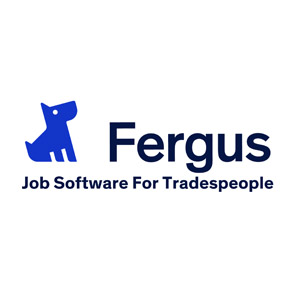 We're going to be showing off everything great Fergus has been up to this year, including helping electricians to build better businesses with the help of Fergus software and our brand new Fergus Go app.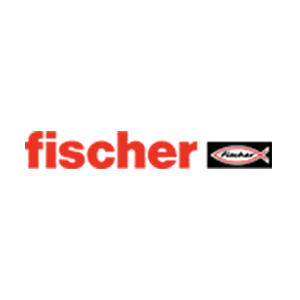 Fischer specialises in delivering the best quality fixing solutions for almost any application and all building materials. Discover our DUOLINE assortment - Intelligent combination for more Power and more Intelligence. The combination of two material components enables three functional principles: spreading, folding or knotting for top load values and excellent performance.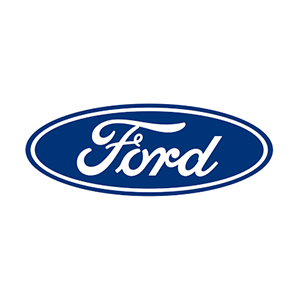 The Ford Go Electric Roadshow has been designed to demystify vehicle electrification, and answer any questions show-goers might have about switching to electrified cars and vans.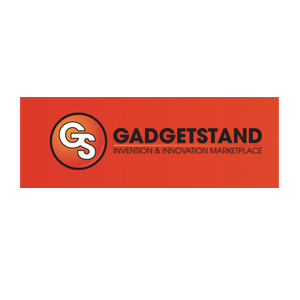 Led by and co-founded by veteran inventor Steve Capon, GadgetStand is a virtual place to visit for a wide range of new innovative products, useful for trades such as building-related ones and for everyday use by everybody. Their most popular product is Matey Measure, which has been selling well around the world. Steve appeared on Dragons' Den with it earlier this year. His appearance at Toolfair at Sandown Park will see an opportunity for potential customers to engage with him, while potentially being part of this exciting venture.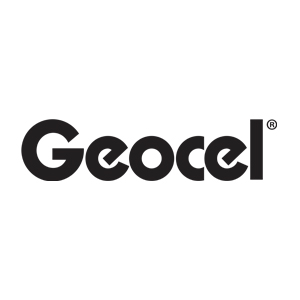 Geocel's Trade Mate range is an extensive portfolio of sealants and adhesives designed to provide a solution for any challenge a tradesperson might encounter. Visit the stand at Sanown and tell us what you're working on, to receive a FREE Trade Mate product to trial as part of our biggest ever giveaway!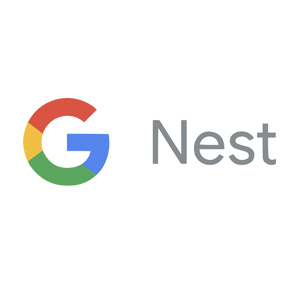 Google Nest products work seamlessly together to make homes more helpful. So your customers can stay informed, comfortable and secure. And with devices powered by Hey Google, like Nest Mini, they can control compatible connected home products with their voice. Meet the team and find out how you can become a Nest Pro and build the helpful home.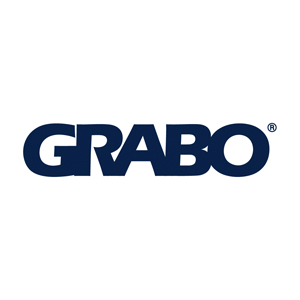 The GRABO is a portable electric vacuum lifter used by Builders, Contractors, and Industry Professionals to move heavy or bulky building supplies with ease. With the GRABO you can safely lift paving slabs, concrete tiles, metal, drywall, porcelain, glass, furniture and much more.
GTEC is the UK's leading renewables training provider, with approved locations nationwide. Qualifications on offer include heat pumps (ground & air source), solar photovoltaics, battery storage, electric vehicle charging point installation, biomass, solar thermal and peripheral courses, such as low temperature heating & hot water system design.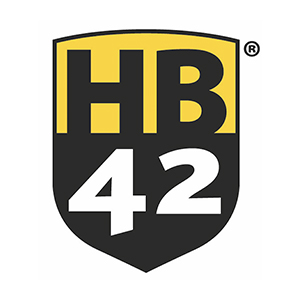 Known for its All-in-One Sealants based on advanced hybrid polymer technology, HB42 seals, sticks and fills delivering outstanding adhesion and strength. The range also includes 2-part fillers, silicones, primer-sealers and waterproofing products, all designed to meet the exacting standard of the building and decorating trade.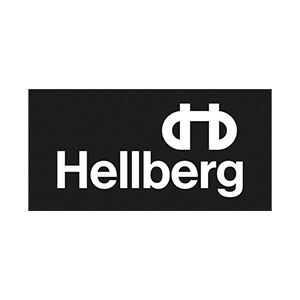 Hellberg Safety offers hearing protection, eye protection and visor solutions for professional users who work in excessive noise or other hazardous environments. The range includes state of the art electronic and Bluetooth hearing protectors and safety glasses, designed to be comfortably worn throughout the working day.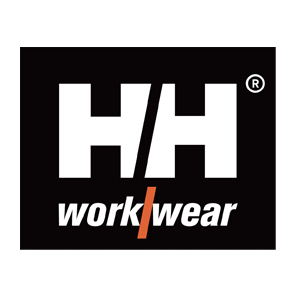 From its home in Norway, Helly Hansen Workwear has been making professional grade gear to help people stay and feel alive for over 145 years. Visit the stand at Exeter and bring your old work boots for free recycling and a special show discount on the brand's latest safety footwear offering.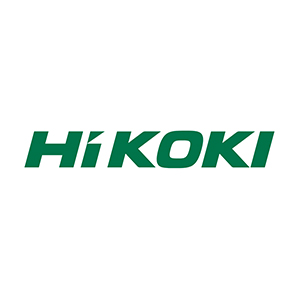 HiKOKI UK proudly supplies high performance power tools to professional trades people. Boasting a comprehensive range of corded and cordless power tools, alongside an extended 5 year warranty; the HiKOKI team have got you covered!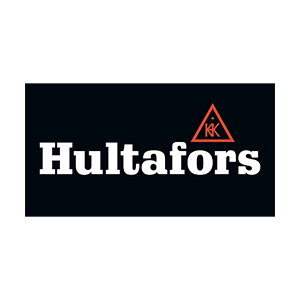 Hultafors offers innovative workwear, sustainable tools and forward- thinking solutions to give professional users the best of functionality, safety, protection and efficiency. Visit the stand to see the latest products across the brands.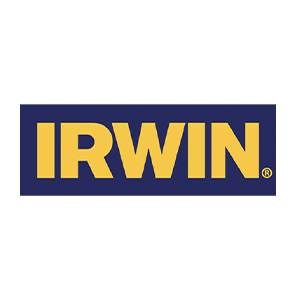 From product feedback and development to distribution and use in the field, IRWIN is dedicated to delivering quality tools that meet the stringent requirements of its toughest critics – professional tradespeople. Visit the stand to see the latest developments.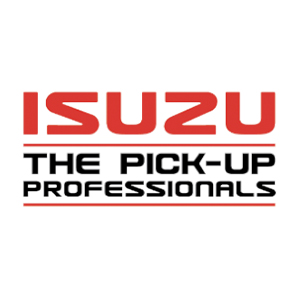 Isuzu UK will showcase the New-Look Isuzu D-Max at Toolfair in Sandown The 2023 model retains its acclaimed 4x4 capabilities, with stylish cosmetic changes. Each trim level features notable visual enhancements, including a redesigned front grille and new wheel designs. Experience the D-Max difference!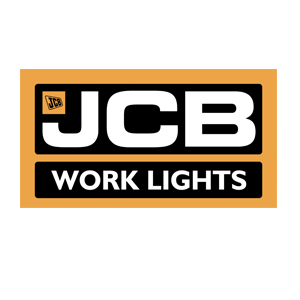 JCB Work Lights are made for hard work! The new range of rechargeable and portable work lights use the latest in battery and LED technology, which delivers a near daylight high output light with cable-free long run times. They have been designed and built to be strong and durable and all lights come with a 3-year warranty. Visit the stand to see the range.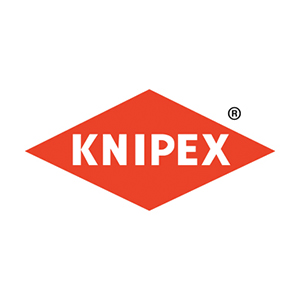 KNIPEX specialises in the manufacture of high quality pliers. Designed and manufactured with the highest degree of reliability and subjected to rigorous tests, KNIPEX products are trusted by professional users in 100 countries throughout the world. Meet the team at this year's show and see for yourself why KNIPEX is the only choice for the professional.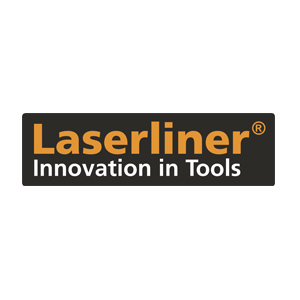 Visit the Trade Survey stand to see Laserliner's range of video inspection cameras, which provide easy visual inspection of hard-to-reach locations. Powerful LEDs on the waterproof camera unit ensure effective illumination of the object. Results are clearly viewed on the colour display and can be compared against saved reference images.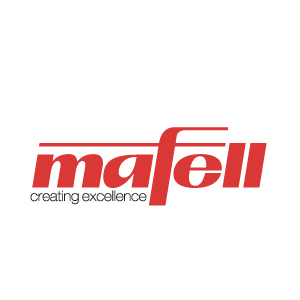 Mafell will be exhibiting a range of German made professional power tools. See for yourself the MT55cc plunge saw with unique scoring function for splinter free cuts, or the revolutionary P1cc jigsaw with 9 world patents for producing accurate 90 degree cuts. You can also try out the powerful A12 drill driver with 45Nm of torque.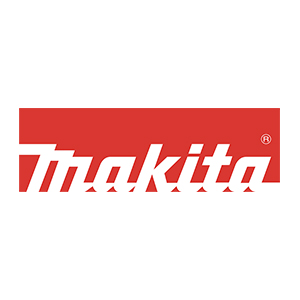 Get outside with the new Makita 'Limited Edition' outdoor advanture! A new series of cordless products operated by the 18V | 36V LXT® and 40V Max XGT® battery systems. Limited Edition Outdoor Adventure™ is part of the 18V | 36V LXT® and 40V Max XGT® battery systems, which offers hundreds of cordless products. So you can use the same batteries for work all week and for your adventures on the weekend.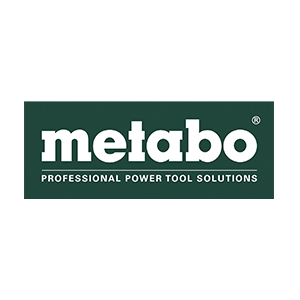 Metabo offers sustainable system solutions from tools and accessories to service, delivering value today and for the future. The company offers an extensive range of products for professional users focused on the competence areas of metal industry and metal trades, construction trades and renovation.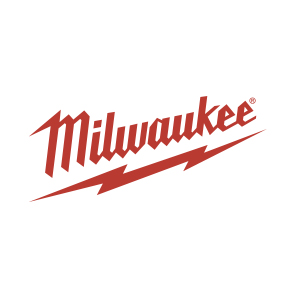 Milwaukee® is the fastest growing power tool brand in the market today, largely in part to the relentless quest for disruptive innovation combined with unrivalled battery technology. Whatever the trade, whatever the application, Milwaukee® have the solution. Visit the stand to learn more about Milwaukee's extensive range of solutions.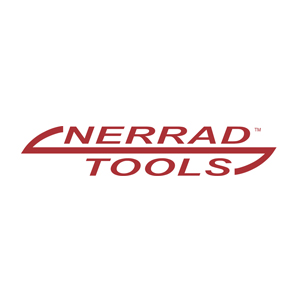 Nerrad Tools offers a wide range of maintenance products for every plumbing and heating engineer. From a 37-piece socket set to the highly adaptable Versa funnel. As well as supplying the best plumbing and heating products, the company also supplies professional tool storage solutions. Launched in 2018, Tapekit was a significant leap forward in Tap Wrench Technology with a lifetime warranty.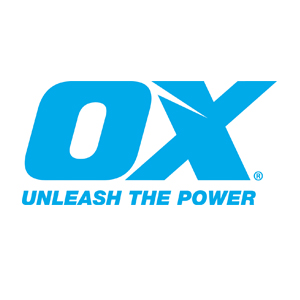 Visit the stand for fantastic deals on our exciting new product ranges. See the TOOLTREK hard tool storage range, alongside the innovative TUFF Rule, great deals on spirit level sets and other great products, and of course launching the BORA professional woodworking tools which is now part of the OX portfolio. Don't miss out on the chance to see the superfast Speedhorse deployment and get your hands on the fastest saw horse set up on the market!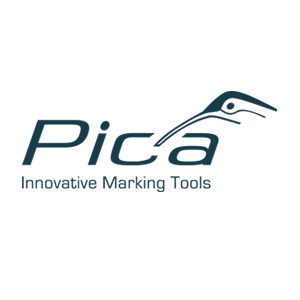 Discover the next level in marking with Pica Marker. Pica's high quality and innovation gives the marking tools their uniqueness and sets new standards in precision as well as efficient and fast work. With a wide range of products, Pica offers the perfect tool for every project. Now New: The Metal Set with the Pica Dry Marker and a scribing needle for precise scribing on metal.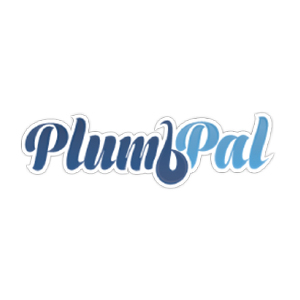 PlumbPal is delighted to be back at Toolfair 2023. Visit the stand at the Sandown event to chat to the team and find out more.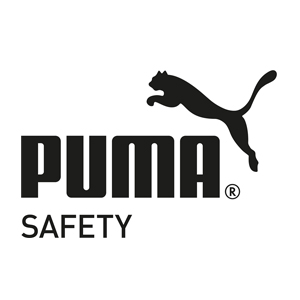 PUMA® is one of the leading sports brands endorsed by some of the fastest athletes in the world. The brand is founded upon values that propel high-performing athletes to the next level. In line with these values, PUMA® Safety provides a stunning range of high-performance safety footwear with a sporty flair.
Qbrick System is a brand known for its innovative solutions and their range of modular toolboxes. They are designed to provide efficient storage and organization solutions for various tools and equipment commonly used in construction and other related fields. The toolboxes are engineered to be sturdy and impact-resistant, ensuring the safety and protection of the tools stored inside.
REFINA is a leading manufacturer of premium plastering tools, tiling tools, and equipment for a wide range of global applications. It specialises in rust-free, durable stainless-steel trowels - from Finatex premium laying-on trowels to Superflex and Plaziflex skimming trowels. With a vast catalogue of hand tools, it serves a wide range of professional trades, such as plastering, rendering, flooring, and more.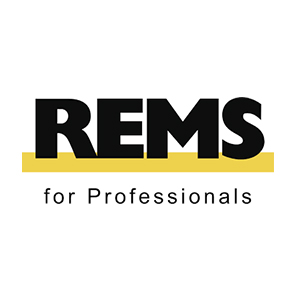 REMS manufactures a range of pipe tools including wall-chasers, endoscope cameras, diamond core drills, recipro saws, pipe cutters, pipe threaders, pipe benders, press-fit guns, pipe freezers, pressure testers, solar filling and flushing stations and butt welders.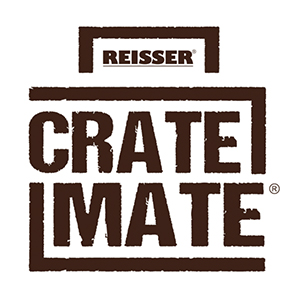 Reisser Crate Mate is an innovative, practical and adaptable system of cases and accessories that has been designed to deliver safe and professional storage, organisation and transport of a huge variety of items. The system can be expanded and customised to meet your individual requirements, without compromising on performance or quality. Storage sorted! - by Reisser Crate Mate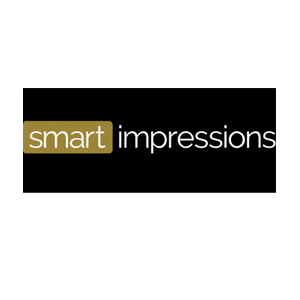 Smart Impressions offers a comprehensive range of high-quality decorated workwear which covers all types of businesses. The company prides itself on its first class service, product quality and quick turnaround. Visit the stand at the Sandown event to find out more.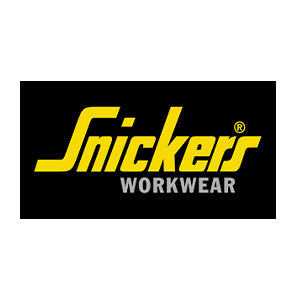 Premium workwear for professional trades. Snickers Workwear offers innovative and technical clothing, with uncompromised safety and comfort, ideal for professionals wanting the most durable and style-conscious solutions available. Visit the Hultafors stand to see the latest in workwear.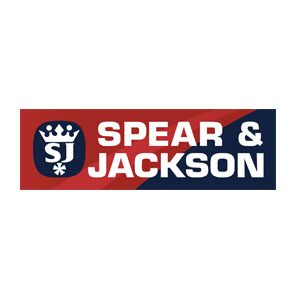 The organisation has come a long way since 1760, and the Spear & Jackson Group now manufactures and distributes garden tools, metrology equipment, woodworking tools and magnetic equipment under several brand names: Neill Tools, Bowers, Robert Sorby, Moore and Wright, Eclipse, WHS and Tyzack. With divisions across England, France, China and Australia, Spear & Jackson distributes products throughout the world.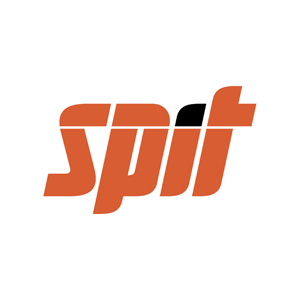 SPIT are bringing its recently launched PULSA 27E Electrician's Starter Kit that includes the brand's game changing Nailer amongst £120 worth of FREE accessories to the show. This tool & SPIT's cable fixings will make cable installations into Concrete, Steel or Brick up to 8 times faster vs. traditional fastening methods.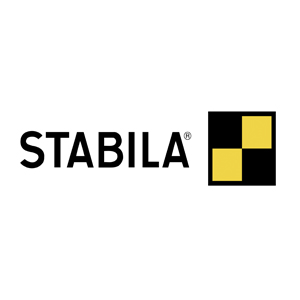 The Stabila name has been inextricably linked to the building industry for over 130 years. Thanks to its innovations and the high quality of its measurement equipment, Stabila is one of the most important manufacturers of folding rules, spirit levels and laser-assisted measuring tools in the world. Visit us (stand C60) to see the latest and chat to our team!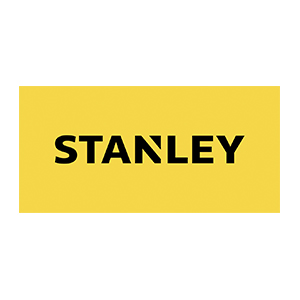 STANLEY® is a leading global manufacturer of hand tools, power tools and accessories, and a flagship brand of the Stanley Black & Decker Corporation. STANLEY® Tools works alongside real tradespeople every-day to make sure its tools for trade are designed to help you give your best to every job.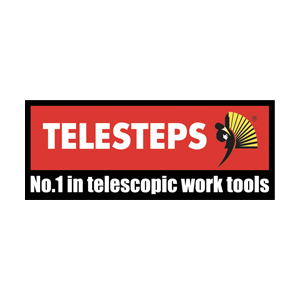 Established in 1996, Telesteps has managed to combine the flexible telescopic function of its ladders and platforms with excellent safety and durability. "Nobody else has been so successful in this as Telesteps". Design, development and quality control take place at the headquarters in Tranås, Sweden.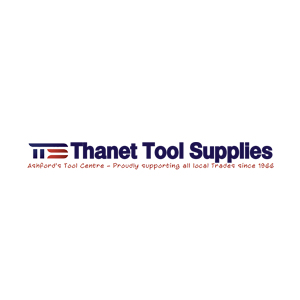 Thanet Tool Supplies is Kent's largest, most professional and totally independent Tools, Accessories, Workwear, PPE & Fixings Superstore. Visit the team at the Sandown event to see a range of products across the brands.
Tite-Fix are back at Toolfair 2023. Visit the stand at the Sandown show to find out what makes its award-winning screw brands out-perform the rest! You will be able to see demonstrations of its Screw-Tite multi-purpose screw in action as well as being able to purchase some amazing money saving deals.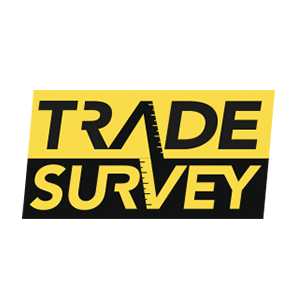 Trade Survey will be showcasing their new range of rechargeable and portable Work Lights from JCB, that use the latest in LED and Li-Ion technology. They will also be showcasing the latest innovative range of video inspection cameras (Laserliner) and thermal imaging cameras (HIKMicro) and showing the latest in laser technology from Leica Geosystems, including rotary, line-lasers and laser distance measurers.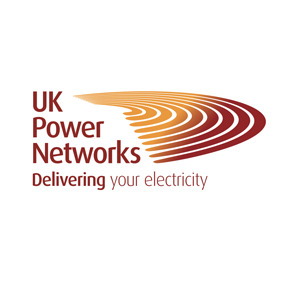 UK Power Networks distributes electricity to around 18 million people across London, the South East and the East of England. Our Education and Engagement Team will be on hand to provide FREE safety resources, advice and guidance to professionals and contractors within the Building & Trades Industry or working on the electricity network.
Unilite is back at the Sandown event and will be showcasing all its latest products, including new head torches and work lights. These will be available at special show prices, so a great time to grab a bargain! Make sure you pop over to the stand!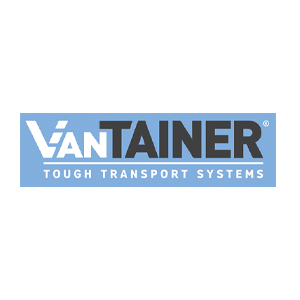 The Vantainer van racking system offers the ideal solution to transport tools and equipment safely, quickly and in an organised system. This is accomplished through a unique patented case system which enables all systainer® cases to be stacked and linked together. Manufactured in Germany by Tanos, the systainer® cases are renowned the world over for their functionality.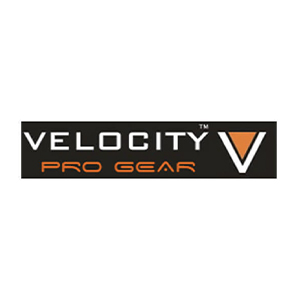 Velocity ProGear offers affordable, premium, and innovative lines from backpacks to open totes. Its products are engineered to the highest standard for all trades and our team of Professionals have worked in a variety of Construction industries, that has enabled us to design and construct the tool storage you need.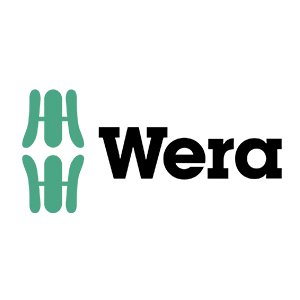 Wera is a leading global manufacturer of screw-driving tools, known worldwide for their innovation, functionality and unbeatable level of quality. Each product is designed to challenge existing standards and push boundaries, to ensure the user experience is easier, safer and full of joy!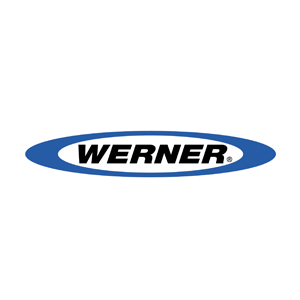 Werner is a world leader in ladders and has a complete line of climbing products designed for working at height. The excellence of its products is matched only by the commitment to providing a level of support that meets every need for Professional Tradespersons. Visit the stand at Sandown to see a range of products and pick up a great show deal!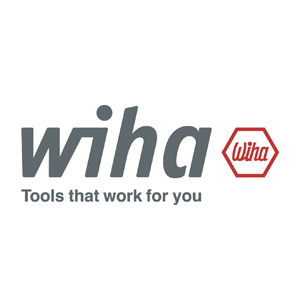 Wiha is excited to attend Elex at Sandown alongside Express Electrical. Explore our comprehensive tool collection, witness live demos, and grab exclusive merchandise and offers. Don't miss this opportunity to experience innovation first hand and enhance your toolkit. Visit our stand for a dynamic encounter with quality tools and expertise.
SANDOWN PARK
PORTSMOUTH ROAD
ESHER
SURREY
KT10 9AJ
BY CAR
The arena is close to the M25 and is easily reached by car. Parking is FREE.
BY TRAIN
Esher railway station is a 10 minute walk from the arena.